Wir haben soeben die Version 2.0.0 für das Plugin hCaptcha für WoltLab Suite™ veröffentlicht.
Bedeutende Änderungen
Anpassung an WoltLab Suite™ Core 6.0
Umstellung auf PSR-12: Extended Coding Style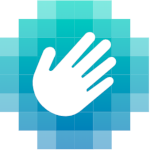 Product
hCaptcha for WoltLab Suite™
hCaptcha is an alternative to reCAPTCHA that pays website operators while preserving user privacy.
Für Käufer, die bereits eine frühere Version erworben haben, ist diese Version gegen eine Aktualisierungsgebühr erhältlich.