Download articles as PDF files or print them directly from the browser.
Requirements
You must have at least WoltLab Suite™ Core 5.2.0 installed.
Configuration
You can configure this plugin in the ACP under Configuration ⇒ CMS ⇒ Articles ⇒ Articles to PDF Files. You can specify whether the article teaser, the article image, the article date, "About the author", a header and a footer should be included in PDF files. An individual footer text can also be defined.
It's also possible to restrict the functionality of this plugin. When you create or edit an article, you can specify for the article whether it can be downloaded or printed. Via the user group permissions (General Permisions ⇒ CMS ⇒ Articles) you can control who can download and print articles.
Notes on this plugin
The presentation of the page views in the browser, the PDF files and the prints differs. The following applies to PDF files: Articles that use more complex or special HTML code may not be displayed correctly in PDF files.
To display images in PDF files, the PHP option allow_furl_open must be enabled.
This might also interest you...
Download CMS pages as PDF files or print them directly from the browser.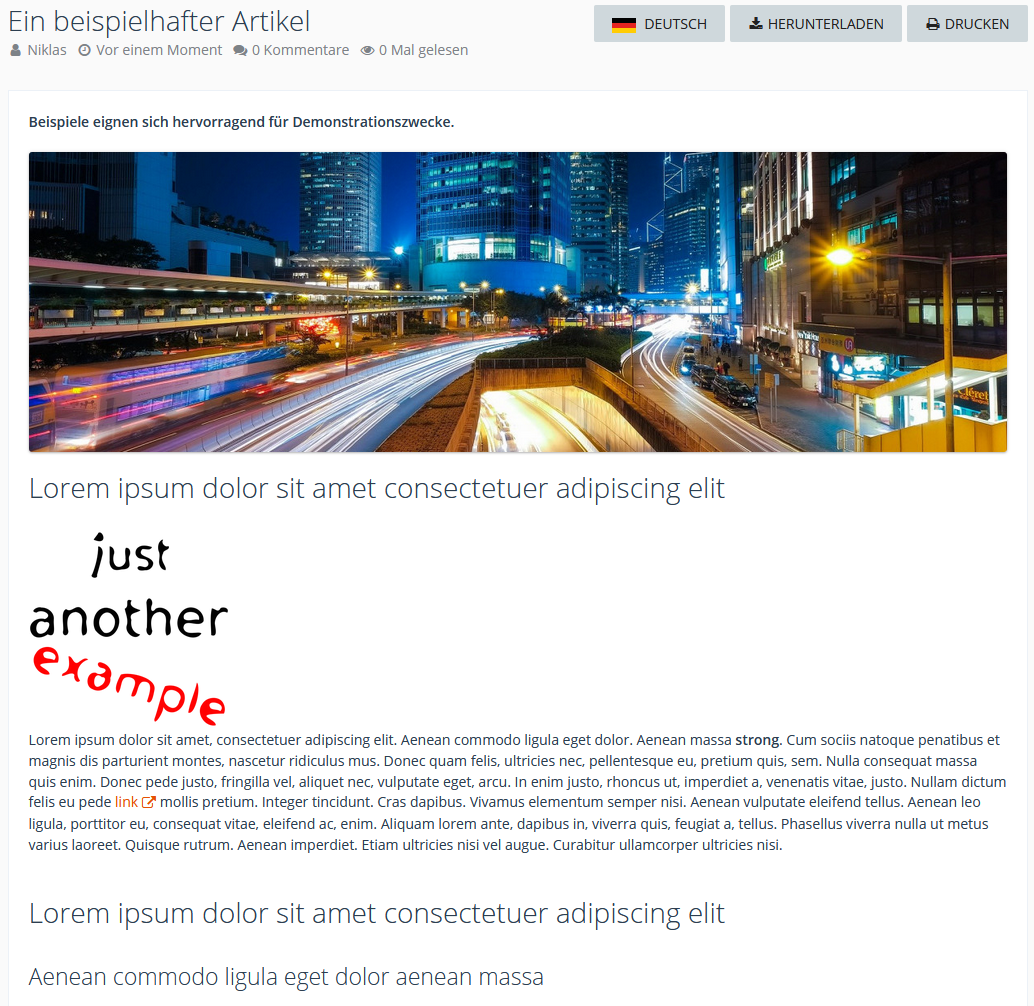 As a small business within the meaning of § 19 para. 1 UStG no value added tax is charged.